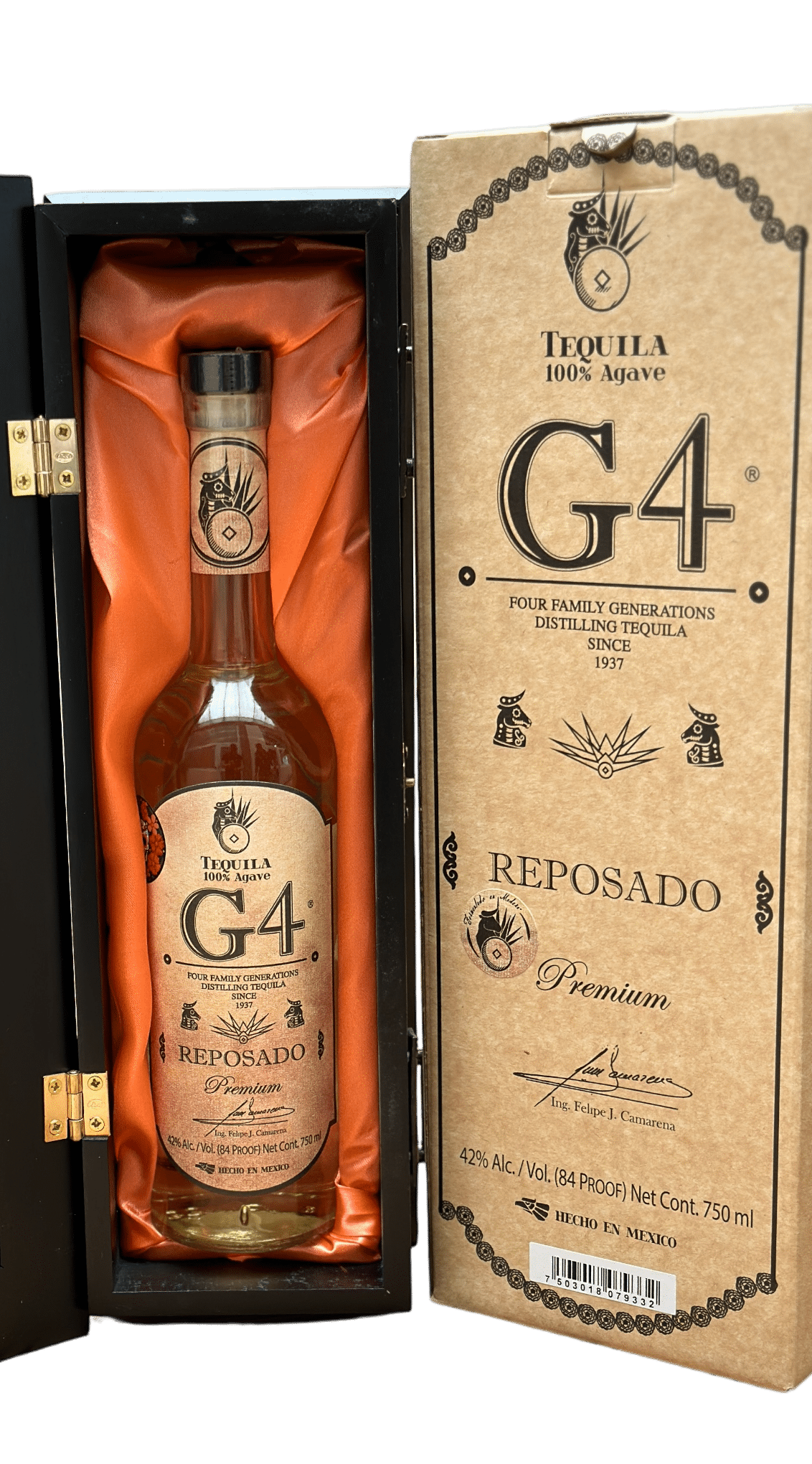 G4 Dia De Muertos Madera Reposado Tequila
G4 De Madera Reposado Tequila is a special, limited edition release honoring Dia de Los Muertos with 5,000 hand-numbered bottles of uniquely made tequila presented in specially made coffin boxes with three unique combinations of badges on their tops.

This is the first-ever aged tequila fully fermented in wood from El Pandillo and the Reposado expression of last year's "Blanco Tequila of the Year," G4 de Madera Blanco.

G4 is crafted using enhanced traditional methods, and Felipe knows that the fermentation process is where the magic happens, de Madera is fully fermented in new Pine Wood tanks vs. steel.