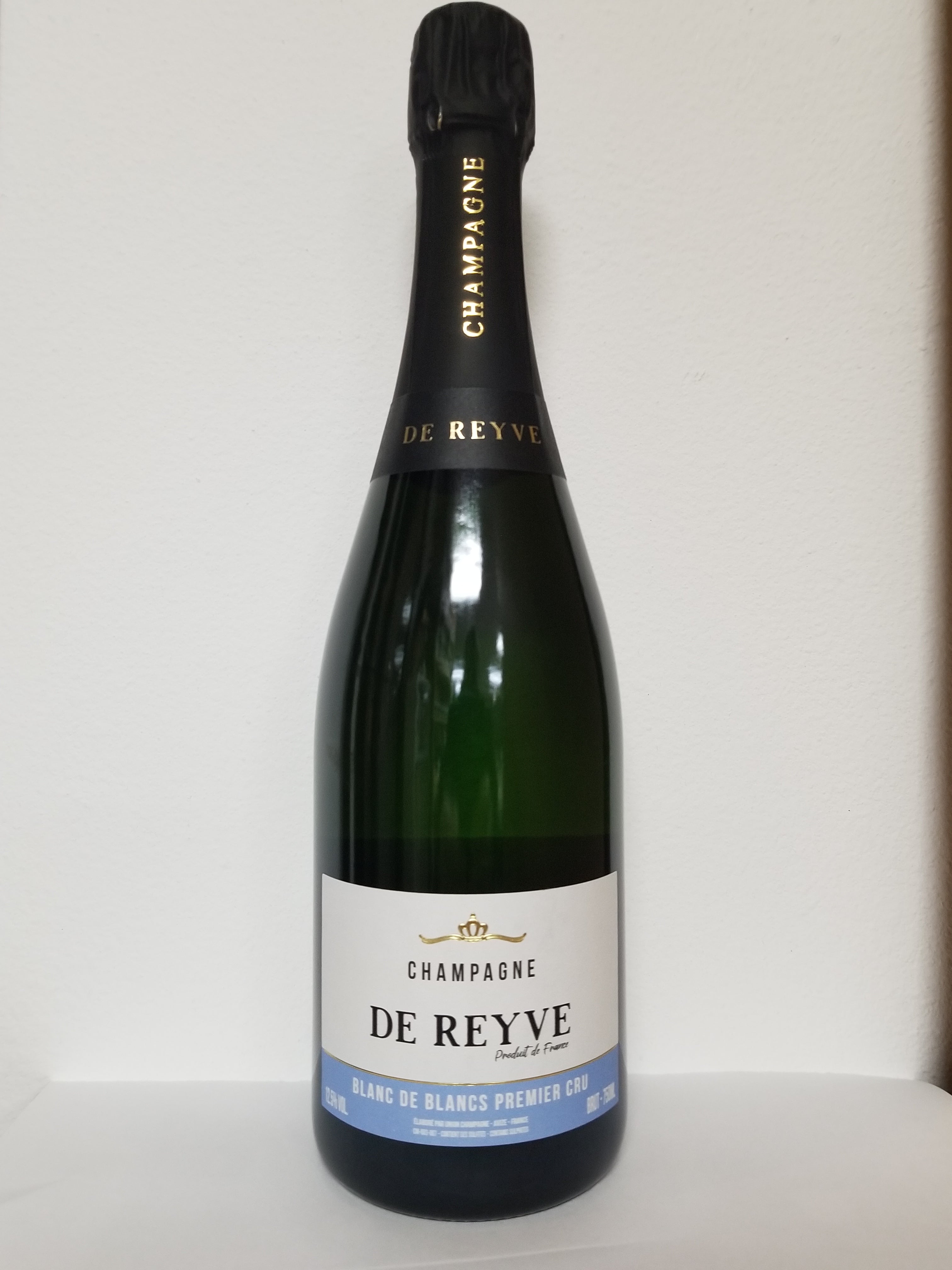 NV De Reyve Blanc de Blancs Premier Cru Champagne
Pale hue, with creamy, yeasty, open floral aromatics. Full-bodied, yet fine on the palate with layers of orchard fruits, pear, and pastry. Salty notes on the finish.
Champagne De Reyve is the flagship label of Union Champagne, an Avize-Based "new-generation" cooperative on a meteoric rise to stardom. Historically, most of the company's wine has been sold to the region's iconic houses to be blended into their top luxury brands, a practice which still accounts for a sizable proportion of Union Champagne's business. As far as cooperatives go this is without question the wealthiest of its kind in the world, let alone the wine trade. With a staggering 615 hectares of Grand Cru vineyard land, 615 hectares of Premier Cru vineyard land, and 135 hectares of "mere mortal" unclassified vineyard land, most of the firm's acreage lies in the sought-after Côte des Blancs zone, where they farm more Grand Cru acreage than all other Champagne houses combined.