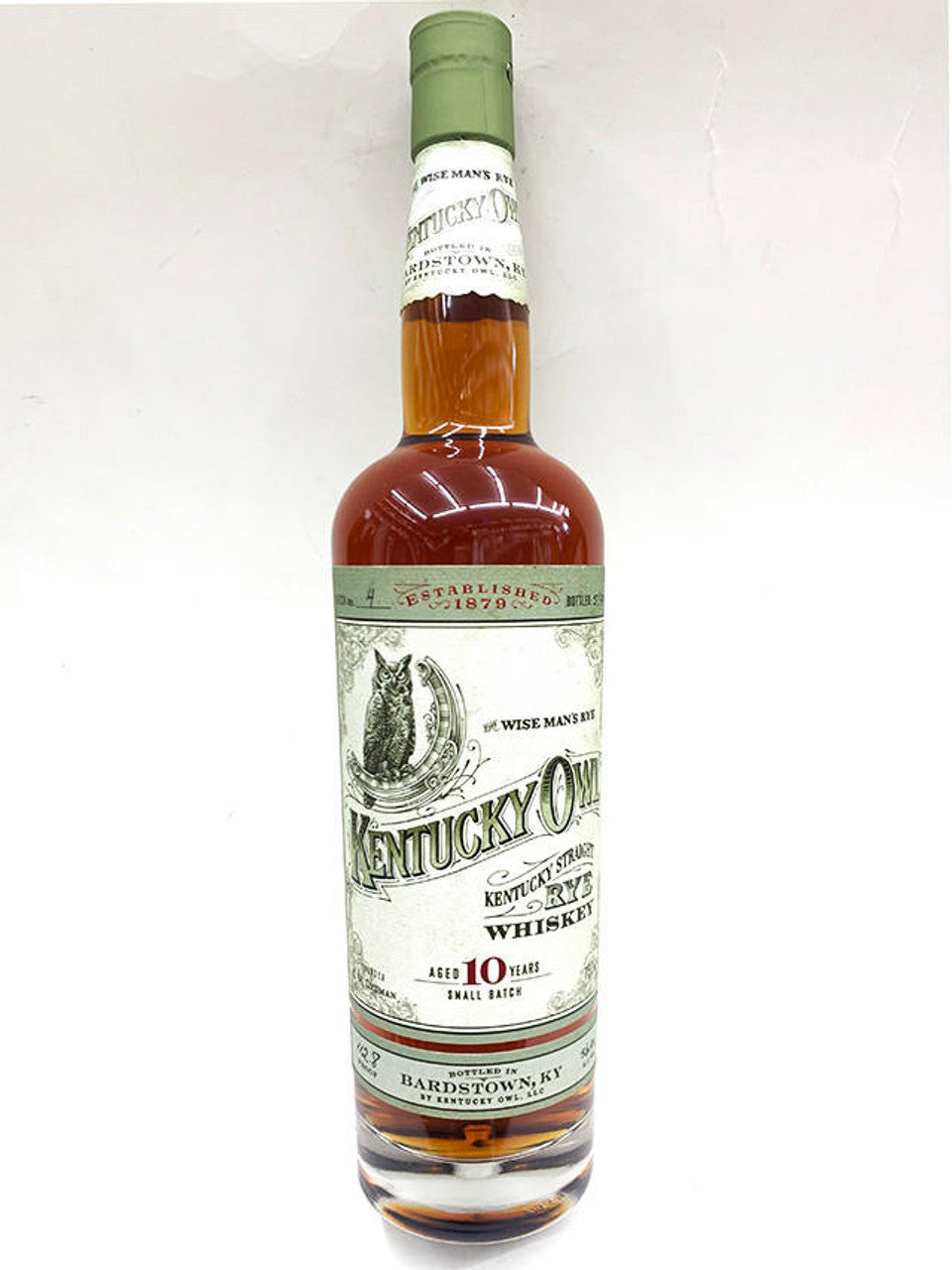 Kentucky Owl, 10 Year, Wise Man's Rye,
Charles Mortimer Dedman's life as a Kentucky distiller was fairly typical for its time, successes, and defeats. He created Kentucky Owl Sour Mash Bourbon Whiskey in 1879 and made this whiskey until Prohibition. To add misery to the wound, his warehouses of maturing whiskey mysteriously burned and he never returned to distilling.
In 2014, fully 98 years later, the brand was revived by Mortimer's great-great-grandson, Dixon Dedman, and business partners Mark and Sherri Carter. They started buying sourced whiskey and blending it themselves quickly becoming a "cult" whiskey.